PPSN will take place at the Polo I of the Campus of the University of Coimbra. This location was selected due to its centrality and convenience for participants, as well as its history.
PPSN will occur in a set of buildings and rooms of historical relevance, thus giving the participants the opportunity to visit the different areas of the university and experience the feeling of studying and working in Coimbra. The venue uses two buildings:
The Mathematics Department
The Dom Dinis Cultural Centre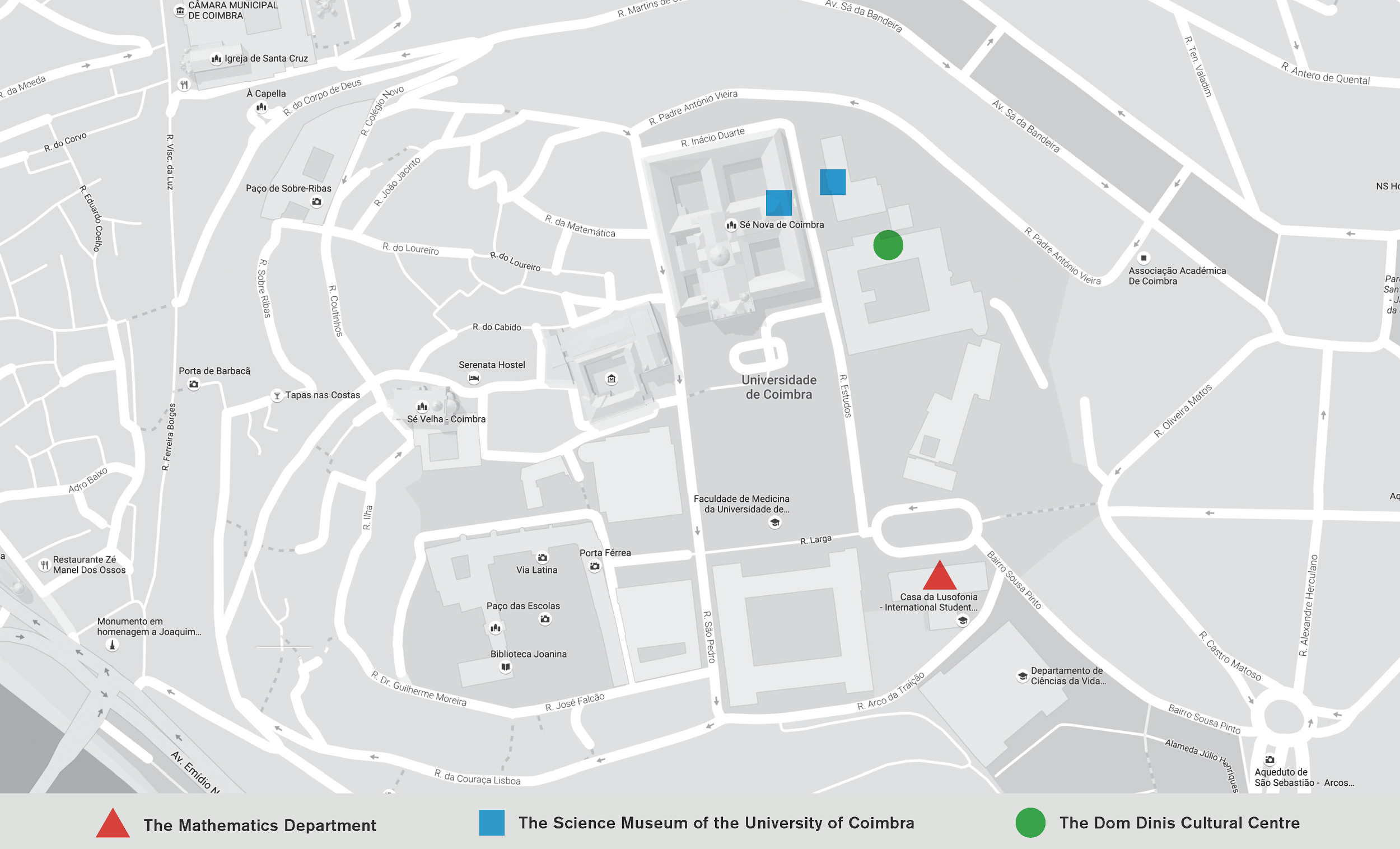 The mathematics department will host the plenary talks in the  "17th of April" room, which became famous in 1969 due to the speech made by the president of the Academic Association of Coimbra, which ignited an academic strike against the dictatorship.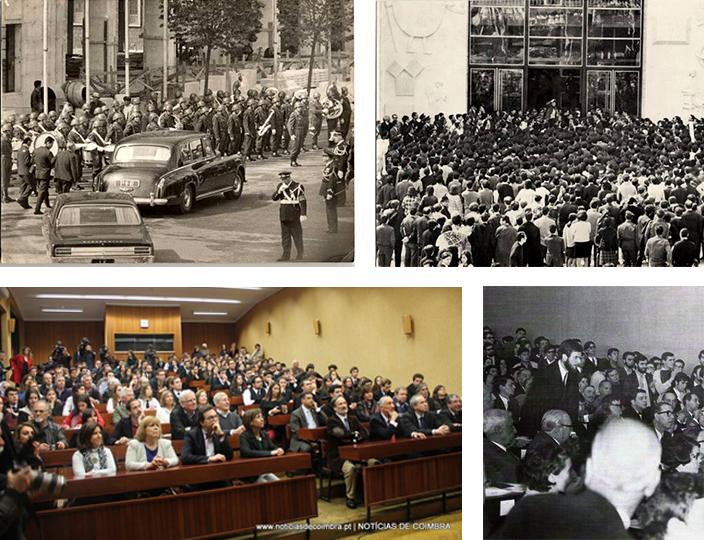 The tutorials and workshops will also be held in the Mathematics Department.
The poster sessions will take place in the Dom Dinis Cultural Centre. It is a welcoming environment with large rooms for posters and coffee breaks.
Lunches will be served in the refectories of the University:
– Central (Blue) Canteen [8 to 10 of September]
– S. Jerónimo Canteen [11 to 12 of September]